Not sure if many of you watched A&E's "Intervention" that came on a couple weeks ago that featured Robbie (ex member of the now default group City High.)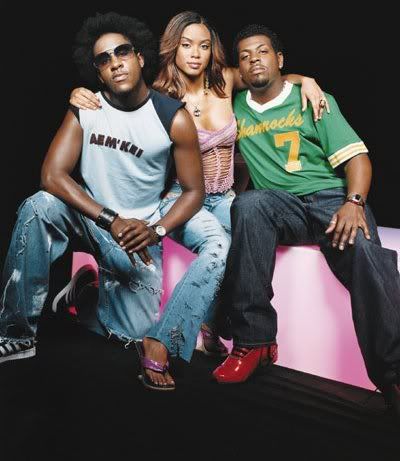 L to R: Ryan Toby, Claudette Ortiz, Robbie Pardlo
If not let me fill you in, Robbie along with his teenage sweetheart Claudette Ortiz formed a group, later adding Ryan Toby called City High, who had two lukewarm hits entitled "What Would You Do" as well as "Caramel" (featuring Eve) in 2001. The group was put together by Wyclef John (Fugees.)
On the show "Intervention" Robbie claimed his alcoholism surfaced when he found out that Claudette and Ryan started a relationship and then got married.
Claudette breaks down what really happen with her and her former group members of City High. Check the video below:
Either way, Claudette still looks wonderful! 3 kids and all!!!!